5GMED at InnoTrans 2022 with our partner COMSA
admin
The International Trade for Transport Technology (InnoTrans), celebrated every two years in Berlin, gathered last September 2022 the stakeholders working on the future of mobility in Europe. Our partner COMSA had a booth in one of the 42 halls available at Berlin Exhibition Grounds to spread the word about how 5GMED is disrupting mobility in the Mediterranean Cross-Border Corridor.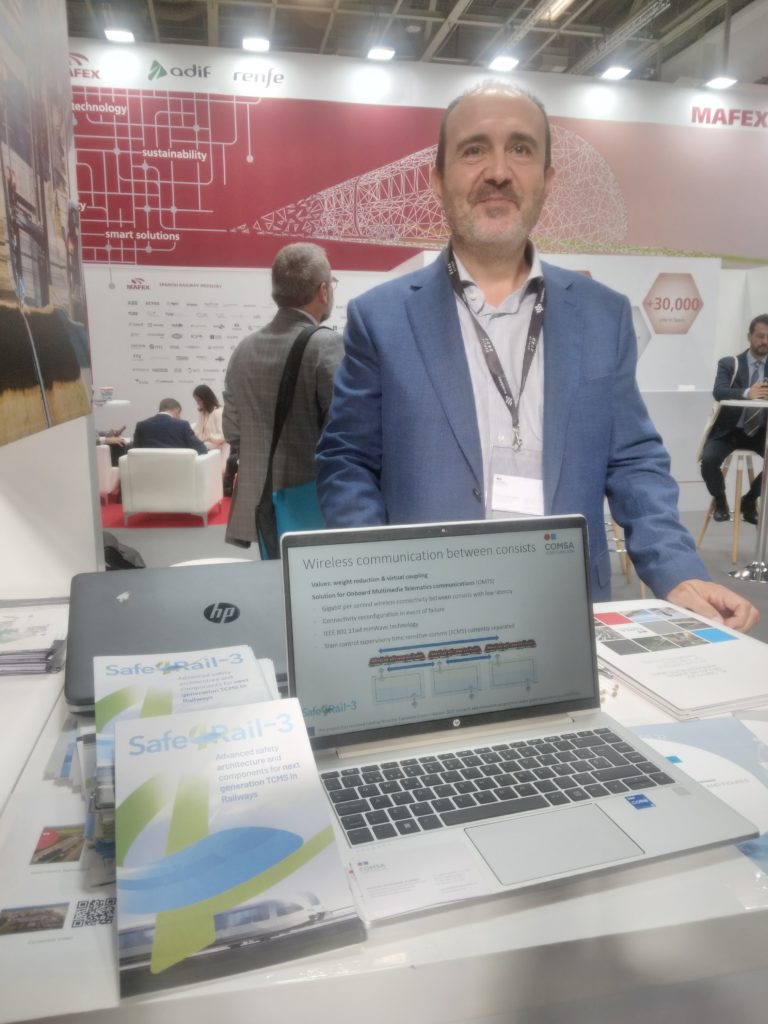 The international trade fair was sub-divided into five segments: Railway Technology, Railway Infrastructure, Public Transport, Interiors and Tunnel Construction. But there were also some additional focuses within these segments: from vehicle manufacturers in the south of the grounds to suppliers of motors and gears in the northern area; from electrical engineering in the east of the grounds to boogies and wheelsets in the west.
Public and private transport enterprises and operators; manufacturers and suppliers of transport technology; construction companies; engineers, geologists, miners; public administrators/government authorities/ministries; consultants; trade associations and institutions; the sciences, research and development; the freight forwarding industry; media… attended InnoTrans 2022 from 149 countries, where you could visit an outdoor and track display area, in which everything from tank wagons to high-speed trains were displayed on 3500 metres of track.
Besides, InnoTrans, organised by Messe Berlin, offered vehicle manufacturers the possibility to demonstrate busses on a static Bus Display area and the adjacent Demonstration Course.