USE CASE 3
Future Railway Mobile Communications
The transition of a commercial train between Spain and France, advanced applications in cross border situations.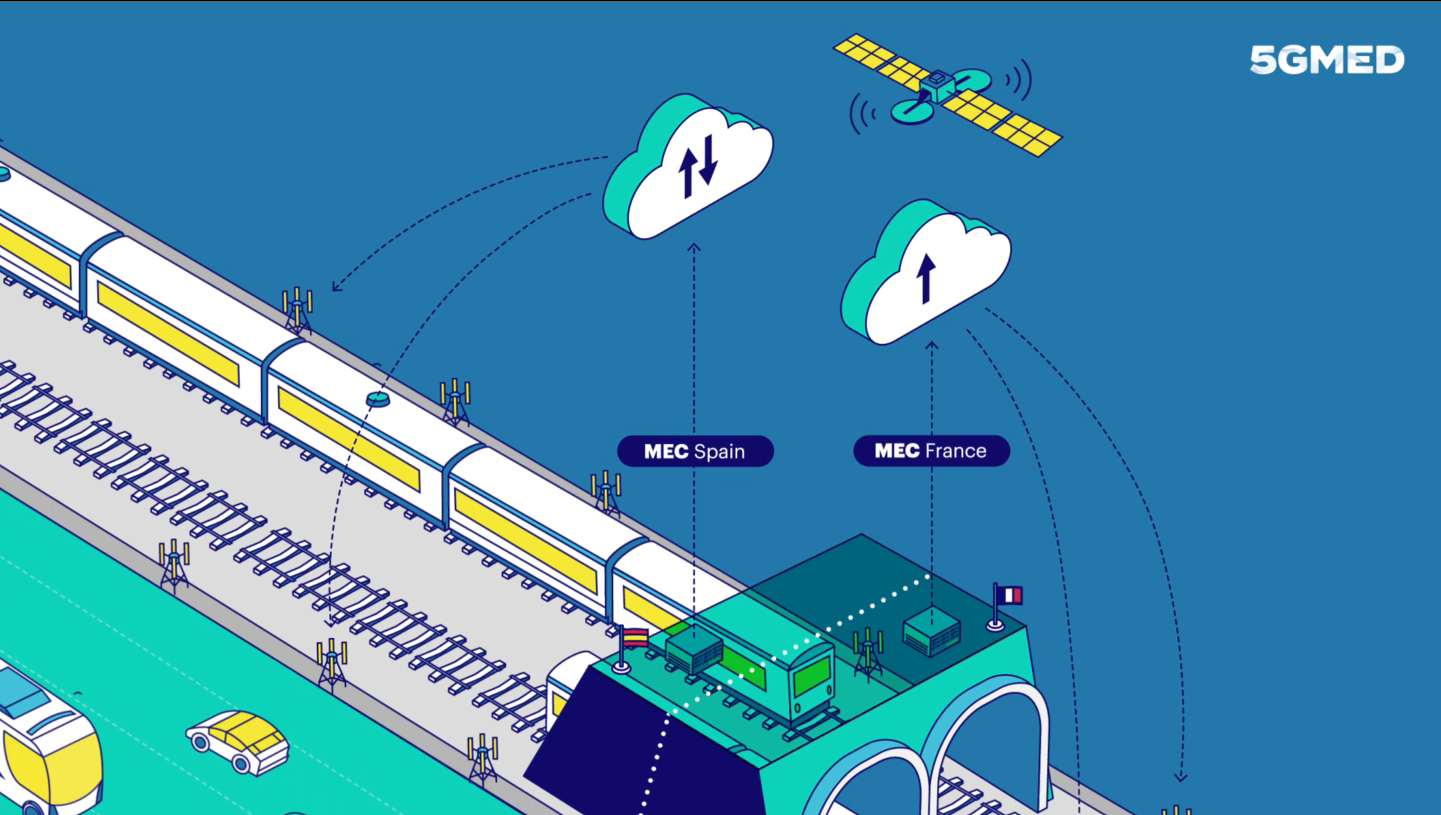 Objective
Demonstrate representative FRMCS performance and business application services in a high mobility environment.
All Train users (passengers, staff and machines) will experience service continuity throughout the journey with different performance, depending on the capabilities of the radio access technologies existing in each track interval.
How?
To provide this service continuity, a concept like multi-technology TCU must be developed, to aggregate and manage the different connections.
UC3 will simulate the shared use of the infrastructure by two trains belonging to different train operators: the high-speed train managed by SNCF and the LFP maintenance train used as part of the small-scale testbed.
High mobility specific Features
• Applications demonstrates in a high-speed train (@300 km/h)
• Multiple radio access technologies use along the corridor, aggregating bandwidth from different radio links.
• Cross border scenario, including Le Perthus Tunnel and open areas
• Multi-stakeholder service delivery architecture: railway service operator(s), railway infrastructure operator(s) in a cross-border scenario
The different services to be deployed in the train will be as follow, classified according to performance (P) or business (B)
P1: Advanced Sensor Monitoring on Board.
P2: Railway Track Safety – Obstacle Detection.
P3: Passenger safety and comfort.
B1: High-Quality Wi-Fi to passengers
B2:Multi-tenant Mobile Service (passengers will connect to the MNOs)