5GMED aims to deliver and impact Europe with the business seeds to leverage public and private investment in 5G deployment to make CCAM a reality in cross-border corridors in Europe.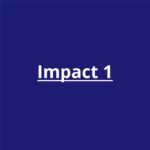 Validation of the latest version of 5G technologies and architecture in a CAM context, including validation of innovative business models and applicable standards.
5GMED contributions: "Barcelona – Perpignan" cross-border corridor will be used to validate the latest version of 5G technologies and architectures in 4 cross-border CCAM scenarios. Concrete KPIs will be defined to validate the trials in two dimensions: technology performance (both quantitative and qualitative) and business.
---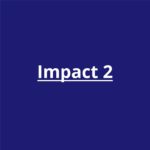 Validated cost/benefit analysis of cross border 5G deployment enabling CAM along 5G corridors potentially including several business domains.
5GMED contributions: Each of the 5GMED UCs has been designed to provide a concrete cooperation model among multiple stakeholders (road operators, railway operators, mobility tier-one providers, vehicle OEM, ITS service providers, and mobile operators) to create a successful business in the framework of CCAM. The cost/benefit analysis of cross border 5G deployment and the targeted UCd will be carried out as one of the primary outcomes of the project.
---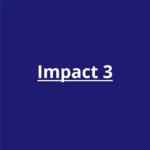 Characterisation of 5G Release 16 or beyond for the most advanced CAM use cases (see-through, sensor sharing, high density platooning, etc.), including innovative spectrum use.
5GMED contributions: Cellular V2X is an important topic on 3GPP discussions, which is well-reflected on Technical Reports and Specification of 3GPP Rel. 16 and beyond, supporting an ITS service using mobile communication technology for direct communication between vehicles, from vehicle to pedestrian and from vehicle to infrastructure. Advanced CCAM UCs, as captured in Rel.16, include scenarios such as platooning, remote driving, extended sensors and advanced driving.
---
Validation of sustainable models combining 5G and AI features to support the most advanced CAM use cases.
5GMED contributions: The latest technological trends in smart networks and services resulting from the combination of emerging technologies in 5G and AI. Such trends are essential for the value chain of CCAM ecosystems in cross-border corridors and for this reason, their integration has been the main priority in the definition of the 5GMED project.
---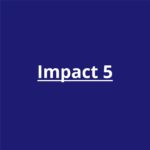 Technological validation of 5G introduction for train/railways use cases, including FRMCS aspects, migration, spectrum, and co-existence issues with the automotive case.
5GMED contributions: 5GMED UC3, FRMCS performance/business service continuity, focuses on the technological validation of 5G into train/railways scenarios in coexistence with the automotive case. Section 1.3 details the UC, but in short, FRMCS defines three services categories: critical, performance and business services. Critical services are expected to run over GSM-R spectrum and use dedicated railways 5G infrastructure, whereas performance and business services may run either over dedicated infrastructure or over a 5G slice leased from an MNO.
---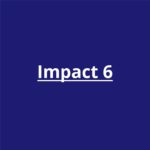 Development of a sustainable model for a pan-European cloud infrastructure supporting CAM services at a European scale.
5GMED contributions: Cloud infrastructure refers to the hardware and software resources – which includes servers, storage, network and virtualization software – that are needed to support the computing requirements of a cloud computing model. In a cross-border CCAM scenario, such resources are provided by a multi-stakeholder ecosystem, which includes MNOs, neutral hosts and road/railway operators from at least two different countries. Furthermore, edge computing resources enabling shifting computational resources near the network edge are critical in CCAM applications, to ensure low latency, high efficiency and reduce the amount of data that needs to be transported to the cloud for processing, analysis and storage.
---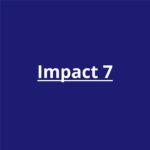 Support to sustainable deployment models paving the way towards deployment actions across pan European 5G corridors envisaged for CEF Digital.
5GMED contributions: As technological achievements do not fully determine the 5G deployment in cross-border corridors across Europe, 5GMed has a continuous focus on key enablers for both 5G deployment and business in a sustainable and future-oriented way.