5GMED's 5G technology for Connected and Automated Mobility in cross-border was presented at ITS Congress
Mobile World Capital Barcelona
Philippe Veyssiere, from IRT Saint Exupéry, a 5GMED partner, explained last Wednesday at the ITS European Congress in Toulouse (France) how we are developing a sustainable 5G deployment model for Connected and Automated Mobility (CAM) in the Mediterranean Cross-Border Corridor. 
Edwin Fisher, Strategic Initiatives & Spectrum at Deutsche Telekom, and Eric Kenis, from 5G-Blueprint, one of the ICT-53 projects together with 5GMED, also explained how 5G is being used for CAM in other cross-border scenarios.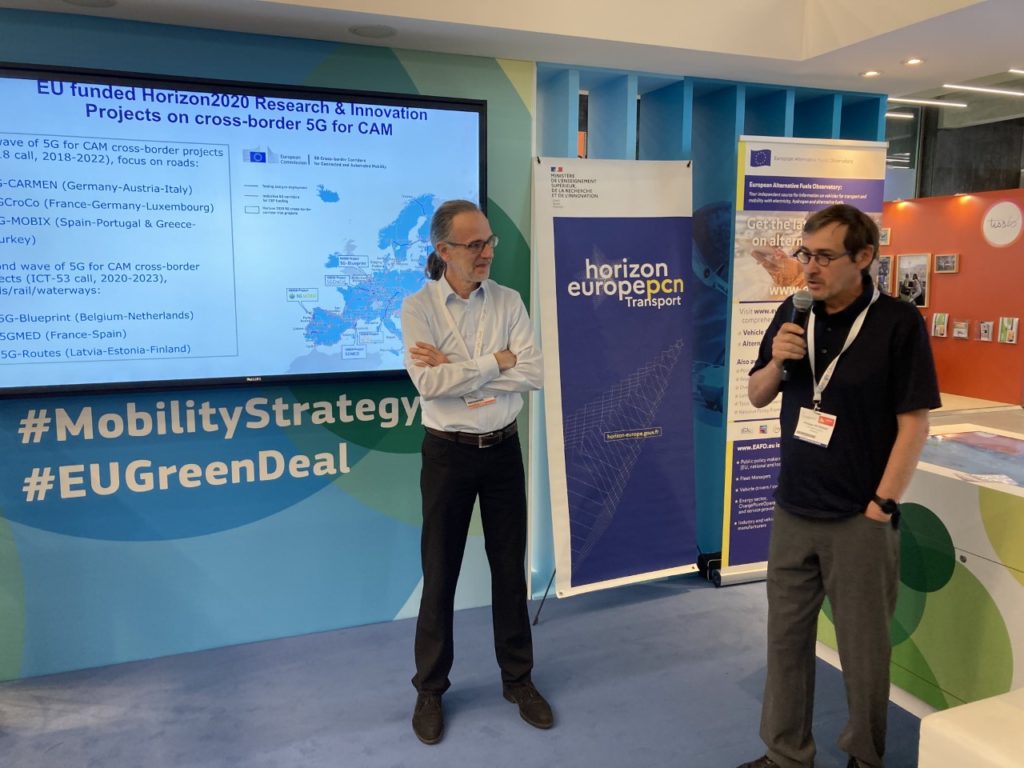 More about the ITS Congress
The ITS Congress is the largest European event focused on smart mobility and the digitalisation of transport, and provides unparalleled relationships building access to the ITS community.
It represents the ultimate showcase of mobility services deployment and are the means for the ITS Community to keep pace with the incredible evolution of the industry. Over the years, the European Congresses have offered a platform for thought leaders, developers, entrepreneurs and decision makers from the transport, logistics and IT industries to share ideas and progress smart and sustainable mobility.