A Behind-the-Scenes Look at the 5GMED's Demo Days Preparation
Mobile World Capital Barcelona
5GMED is gearing up to showcase its achievements in the deployment of 5G technology for future cross-border mobility in the Mediterranean Corridor, connecting France and Spain. The project's Demo Days are scheduled for October 25 and 26, 2023, and before the main event, a two-day rehearsal on October 20 and 21, 2023, marked a significant milestone in the project's journey.   
 
The rehearsal served as a critical preparatory phase for the upcoming Demo Days, aiming to fine-tune every aspect of the project's ambitious goals. Let's take a look at how it was: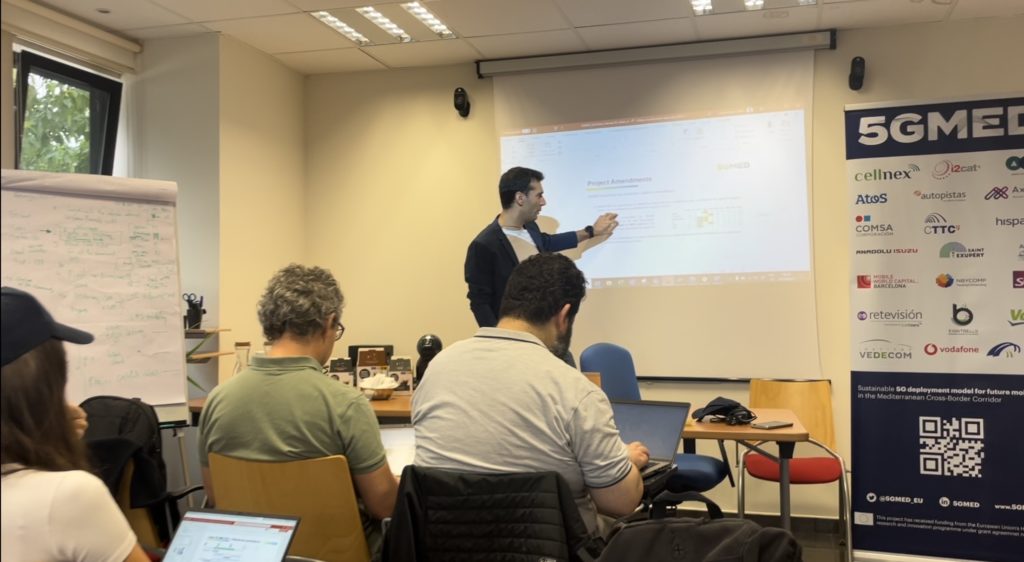 The European Commission will preside over the main Demo Days, bringing together experts and stakeholders. This event will focus on revealing the progress made by the 5GMED project, its four use cases, and its ability to provide seamless infrastructure in a cross-border context. Attendees can anticipate a wealth of insights, as the events will feature various network-specific experiments, shedding light on network performance in cross-border scenarios. This knowledge is not only crucial for the success of the 5GMED project but also for the broader advancement of 5G technology in Europe.
If you're curious about the ultimate results and outcomes from the Demo Days, we invite you to attend a webinar "Connectivity Beyond Limits in Mobility Cross-Border Scenarios with 5G" scheduled for November 8, 2023, at 11:00 AM CET. During the one-hour session we'll present the results obtained during these tests to the 5G community, making the project's findings accessible to a broader audience. Don't forget to reserve your spot!