Connected 5G: Europe and Spain facing the challenge of smart mobility
Mobile World Capital Barcelona
The impact of 5G on mobility is about to bring important transformation in the sector and there are already European initiatives working to make those changes happened. 5GMED, as one of the most important one, has been introduced in a conversation talking about the future of the mobility in the framework of a debate organised by the 5G National Observatory.
"Conectados 5G" gathered the Spanish mobility specialists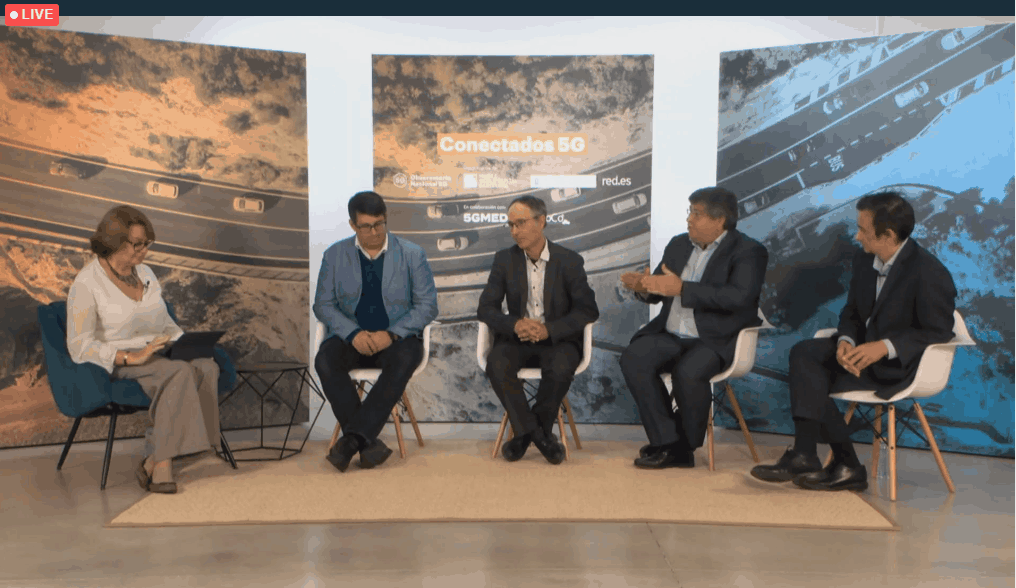 On the 11th of November 2021, 5GMED coordinator Raül González Prats participated in a panel discussion about smart mobility organised by the 5G National Observatory which works to analyse and share knowledge about the 5G ecosystem in Spain.
The panel moderated by tech journalist Pilar Bernat discussed the impacts of different European initiatives such as 5GMED and 5GCroCo with their respective representatives: Raül González Prats, Collaborative Projects Senior Product Manager at Cellnex and Ricard Vilalta, Senior Researcher (CTTC).
The head of the 5G National Observatory, Frederico Ruiz and the CTO for Iberia Market – Nokia Enterprise, Jaume Figueras Solanilla, also contribute to providing insights about the benefits and obstacles of the distribution of roads and trains, the future of the connected car, distribution standards and the associated business models.
During the panel, the public had time to discover the future of automotive reality and the need to implement energy networks along with transport systems.