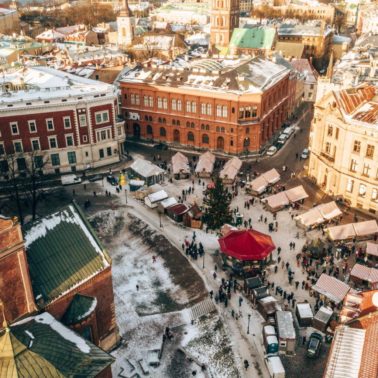 Date
Nov 22 2021
Expired!
5G TECHRITORY
On November 22-25, 2021, Europe's leading 5G forum, 5G Techritory, will be back for the fourth time to providethe 5G industry's decisionmakers a place to meet, connect, and discuss.
The forum returns as a phygital event with more enticing content, networking opportunities, and a chance forspeakers to interact with the wider 5G community. However, this year, the event is expanding its horizons, layingthe groundwork for the establishment of a global 5G community.
The event will kick off on November 1st with Emporium – a three-week-long side event that will provide itsparticipants with a platform to network, share their technologies and product or service offers, as well as searchfor project partnerships and innovative solutions.
The main event – 5G Techritory forum – will start on November 22, bringing together globalpractitioners of 5Gto share experience and knowledge, open new horizons for the implementation of 5G, and set the agenda forpolicies and strategies into the new decade.
Panel – 5GMED PROJECT
"One of our favorite 5G PPP projects is 5G MED. The projects objective is to investigate a sustainable 5G deployment model for future mobility in the Mediterranean Cross-Border Corridors. In this panel, we have the honor to hear directly from the leaders of this project on the latest findings and lessons from their various test beds" 5G Techritory.
Moderator: Xavier Jofre, 5G Program Manager, Mobile World Capital Barcelona
Speaker 1: Pierre Yves Petton, Head of telecom and IoT Research group, SNCF
Speaker 2: Raul Gonzalez Prats, Senior Product Manager Cellnex Retevision, 5GMED coordinator
Speaker 3: Javier Daura Albeldo, Innovation manager at Abertis Autopistas España
Link to the website of the event