SNCF, 5GMED's expert in telecommunication systems for railway applications
Mobile World Capital Barcelona
SNCF is a French national railway company. Present on every railway market, on main and secondary lines, from high speed to classical lines, in urban dense as well as in rural areas, SNCF is Europe's undisputed champion in highspeed rail, operates the world's second-densest rail network and is a frontrunner in mass transit everywhere and a leader in passenger transport and freight logistics around the globe. With a presence in 120 countries, SNCF has some business in every area of rail operations and travel and is already generating a third of its revenue outside France thanks to an aggressive drive on international markets.
In addition to operating transport networks, SNCF offers time-tested know-how in engineering for infrastructure and rolling stock. SNCF teams are involved in half of the world's high-speed rail and metro projects, and 60% of all driverless metro projects.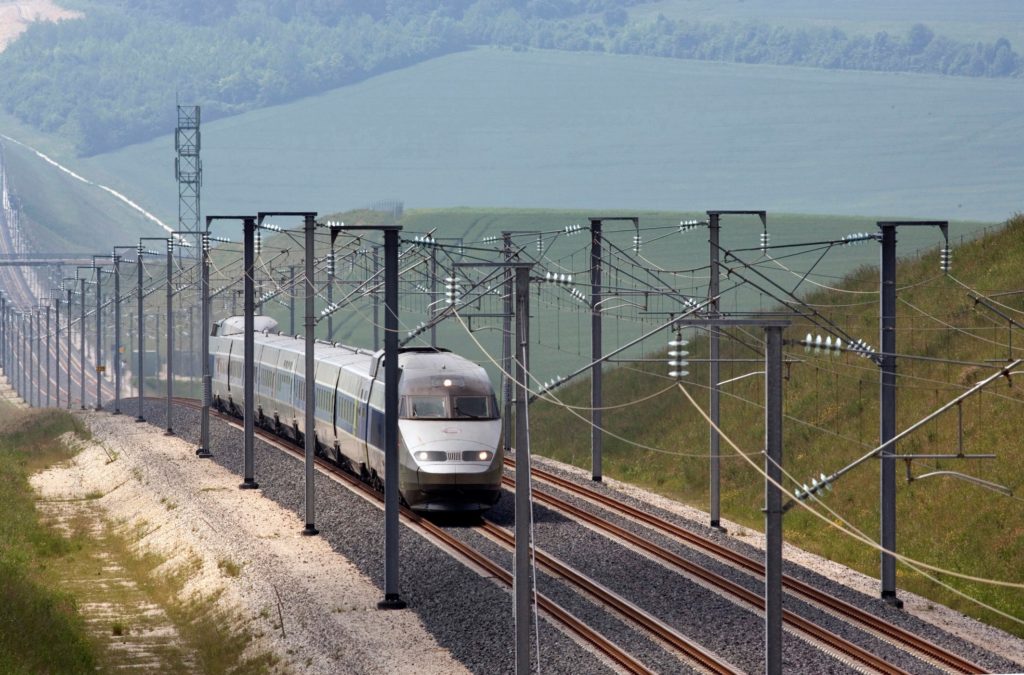 The General Department for Technologies, Innovation and Group Projects, formerly known as "Innovation & Research" department, is in charge of the development of innovative systems from TRL1 to TRL7. Its main activity is to reinvent railway systems using new technologies and new functions which do not exist today such as autonomous trains, autonomous shuttles, hybrid trains, telecommunications for new signalling systems, Artificial Intelligence and IoT for critical applications, etc.
Describe your role in the 5GMED project
SNCF will provide the 5GMED project with its expertise in telecommunication systems for railway applications. First, SNCF will first contribute to the use case definition and will give a railway flavour to the 5GMED use cases. Then SNCF will mainly work on "Railway Use Case development and initial validation". Contributions will also take place to develop KPIs for identified use cases, measurement and validation of the performance of each application. Last but not least, SNCF will provide a commercial TGV that will be used for 5G evaluation in the cross-border corridor. SNCF will lead the integration of telecommunication systems and of FRMCS-like business and performance applications inside the train.
Define the importance of 5G technologies
First, 5G is unavoidable. Indeed, GSM-R is the current railway telecommunication system, and it is based on 2G which will definitely become obsolete around 2030-2035. A substitute, therefore, has to be selected. Becoming mature around this time scale, 5G is obviously the technology on which the coming railway telecommunication system will rely.
Second, thanks to its promising technological capabilities, 5G will allow supporting new use cases and is clearly an enabler for railway digitalization. For example, 5G capabilities are required to support broadband and low latency use cases such as autonomous train operation.
In particular, 5G is defined as a pyramid whose three corners represent its typical use cases:
enhanced Mobile Broad Band (eMBB) is the most obvious usage; it will allow supporting high-definition video streaming that will enable train remote driving, improve passenger experience…
Ultra-Reliable Low Latency Communications (URLLC) and specifically "Ultra Reliable" in order to guarantee the correct delivery of data, which is mandatory when it comes to railway critical services
massive Machine Type Communication (mMTC) or in other words the generalization of the Internet of Things (IoT) will enable industry 4.0, reminding that 5G is the 1st mobile communication generation to natively support industry needs.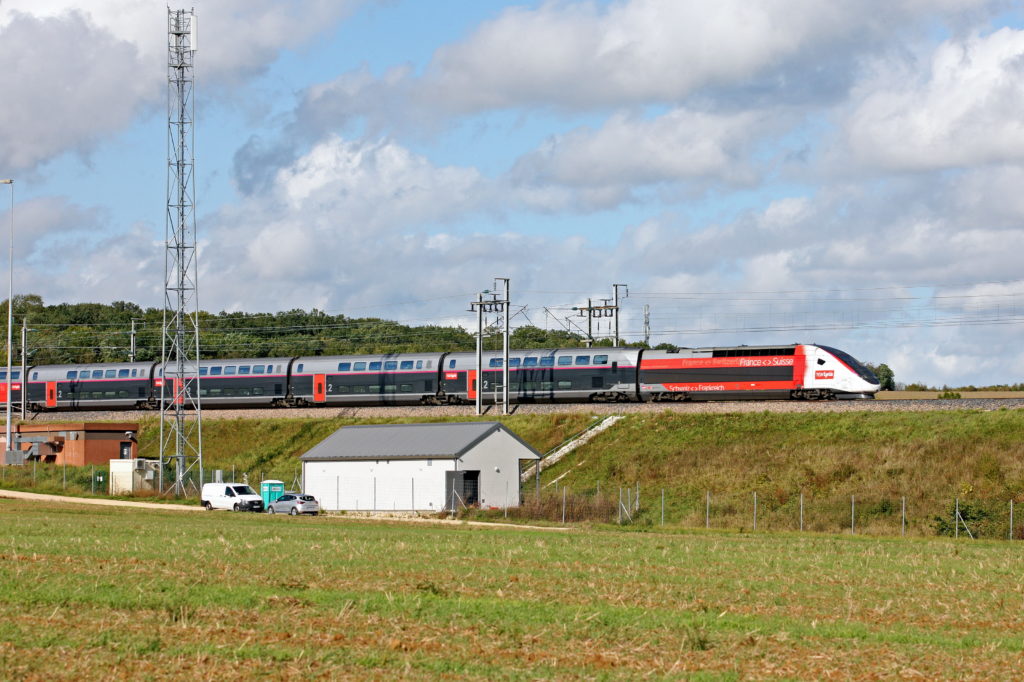 Last but not least, a particular 5G feature is of high interest for railway communications: the "Network Slicing". This feature should allow to guarantee the Quality of Service (QoS) requirements even if the data flow is transmitted through a public shared, non-dedicated, network: thanks to slicing, the mobile network of the public operators will be able to support the railway's critical services.
Explain the impact of the project in the short term and long term
5G FRMCS network is targeted to be deployed around 2030-2035 and 5GMED will be concluded by mid-2023.
5GMED is a Proof of Concept (PoC) and as such, its short-term impact is to confirm several 5G promises, in particular, the ability to support through network slicing several types of data flows characterized by distinct QoS profiles. In addition, 5GMED will demonstrate the compatibility of several technologies (satellite communications, Train Access Network, Sidelink Communications) with railway use cases in various environments (outdoor, tunnel, roaming) up to 300km/h.
Its long term impact could be to change the current paradigm of railway telecommunications. Indeed, on the one hand, critical services are currently and typically supported through a private network owned by the Railway Infrastructure Manager (IM) and on the other hand, 5GMED will demonstrate the capability of public networks to support performance and business services complying with the required QoS level. This successful demonstration should pave the way towards the support of critical services by public operators which would lead to substantially lower the cost (CAPEX + OPEX) of such telecommunication network for IM.
Present the train and railways infrastructure of the future
In the future, on the one hand, an important part of the railway network will remain covered by the private telecommunication network owned by the IM. On the other hand, the IM will not deploy its private telecommunication network on the rest of the railway network which mainly consists of poorly profitable lines. Still, as some connectivity has to be offered on these lines, IM will use public networks, which will lead to significant savings in terms of CAPEX & OPEX.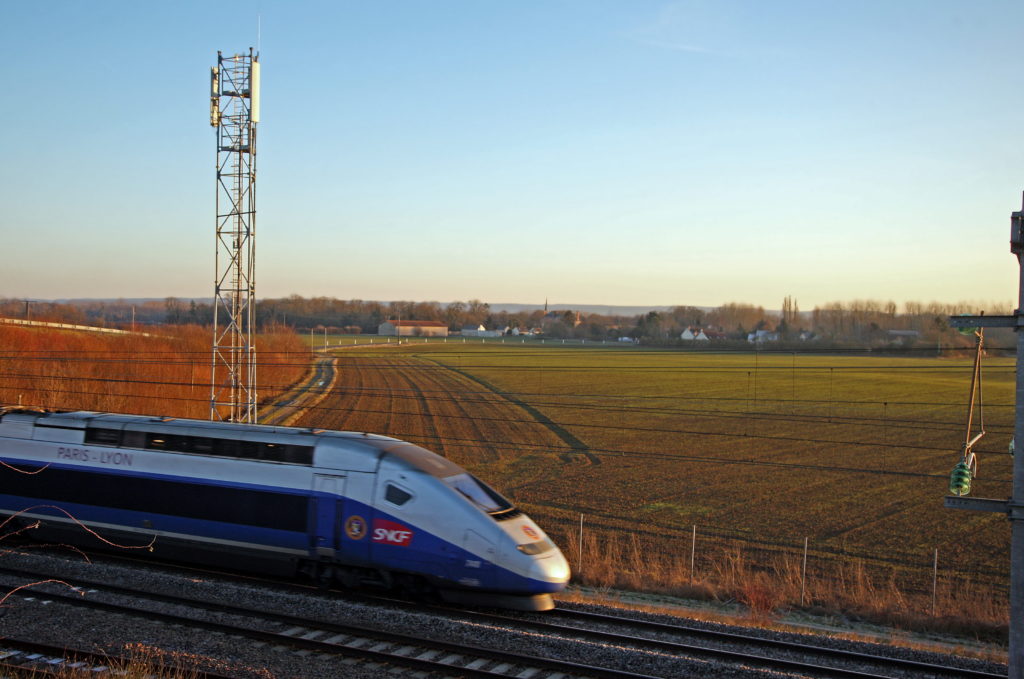 These public networks will mainly be 4G, 5G or Satellite. Consequently, the train will have to host a multi-bearer platform in order to be able to connect to several types of telecommunication networks. The train's equipment will have to be able to dynamically switch from one bearer to another one depending on the bearer availability and on the QoS profile of the data flow to be transmitted.
How does this project contribute to cross-border collaboration between countries and institutions?
Interoperability is a key topic in the railway sector: it is the ability of a train to seamlessly cross borders moving from the railway network of one country to one another country. This assumes that telecommunication systems are standardized on both sides of the border.
By demonstrating the seamless connectivity all along the train journey, using various bearer types (3GPP or not), going through several environments, indoor and outdoor, at a very high speed, with stringent data traffic requiring high throughput and low latency, 5GMED is an important step towards this mandatory interoperability.
More interviews are available here
Do not miss our next interview, follow us on our social media for more: Linkedin – Twitter.