13th Newsletter – July 2023: Sustainable mobility with 5G cross-border smart grids and other innovative technologies
admin
SUBSCRIBE TO THE 5GMED NEWSLETTER HERE!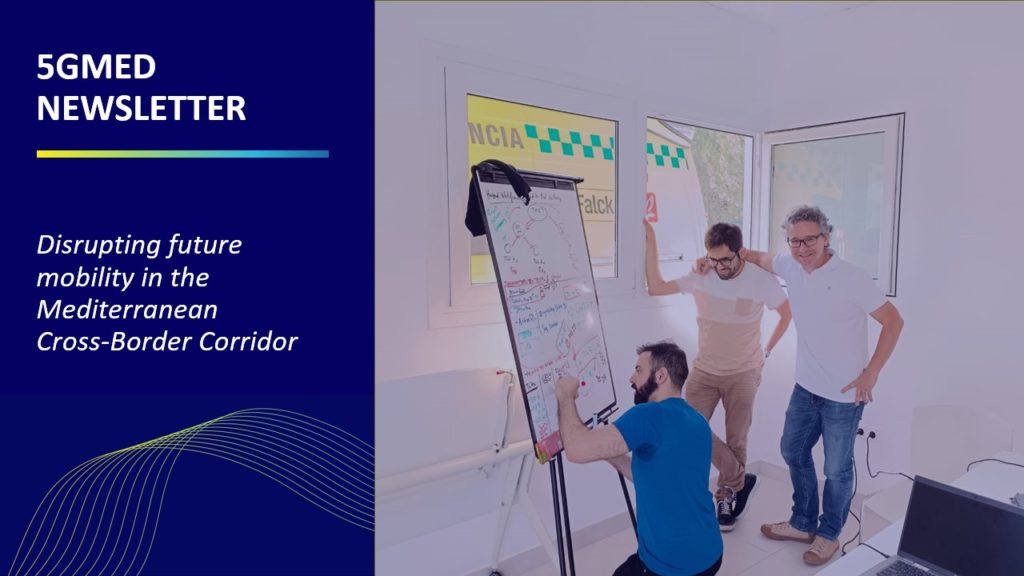 Some time ago, we predicted that the future of mobility would be safe, efficient, digital, connected and sustainable, and that the 5GMED project would disrupt it with 5G and other innovative technologies.
This month, the Spanish newspaper La Vanguardia, with the collaboration of Cellnex Telecom, the project coordinator, invited some 5GMED partners to a round table to analyse the importance of 5GMED for the mobility of the future:
José López Luque, Innovation Project Manager at Cellnex Telecom and 5GMED Project Coordinator.
Francisco Vázquez Gallego, V2X Research Line Manager at i2CAT Foundation and 5GMED Technical Director.
Judit Bastida, Innovation Project Manager at Cellnex Telecom and 5GMED Network Deployment Leader.
Manuel Alfageme, Head of Innovation Systems at COMSA Corporación.
Eduard Martín Lineros, CIO at Mobile World Capital Barcelona.
Xavier Daura Albeldo, Toll Road Innovation Manager at Autopistas, an Abertis company.
Rita Almela, Founder at 101 Ventures.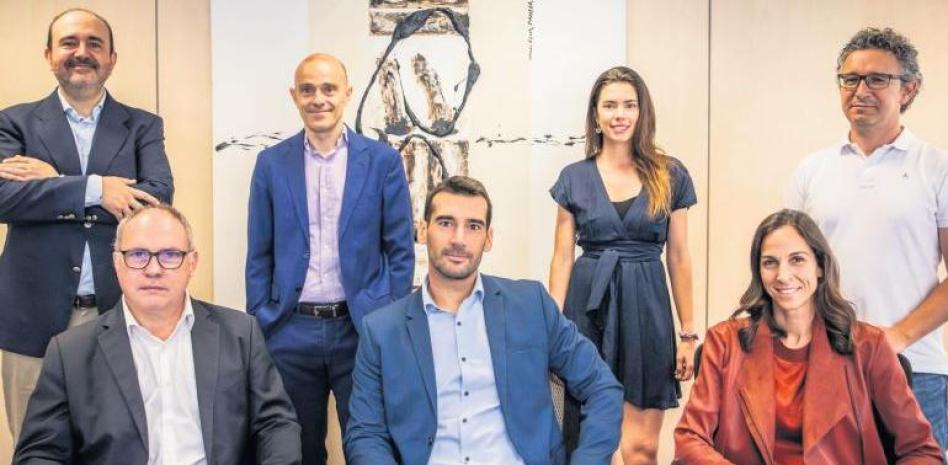 5G deployment with cutting-edge technologies in areas with little connectivity
José López highlighted the relevance of "giving continuity to services between countries and supporting the deployment of 5G" in areas that currently have even less connectivity. Judit Bastida added that 5GMED will demonstrate how "the #mobility of the future can be implemented with different types of cutting-edge technologies that are based on 5G networks, such as 'edge computing'".
However, Francisco Vázquez pointed out the challenge to reduce service interruption times when crossing borders, and Xavier Daura highlighted that "5GMED provides all the ingredients to deploy different services for a more cooperative, connected and automated mobility that will benefit road safety and sustainability".
Manuel Alfageme explained that on the railway, the passenger will benefit from unlimited access to the Internet for professional use and entertainment, and Eduard Martín pointed out the potential of 5GMED to "generate added value for society". And last, but not least, Rita Almela remarked the importance of the close collaboration between the ecosystem as "a key to add knowledge and attract digital talent".
The 5GMED October 2023 Demo Days to test the use cases in the cross-border scenario
5GMED partners have clear how the project is disrupting future mobility in the Mediterranean Cross-Border Corridor deploying an infrastructure that provides advanced connectivity services in a scalable and reproducible manner across transportation routes both in highways and railways.
Four use cases are being developed, that will be tested in October 2023 in a real cross-border scenario, but the 5GMED consortium is already running some smaller tests:
Collecting network metrics in static locations in each gNodeB deployed by 5GMED along the Mediterranean Cross-Border Corridor between Figueres (Spain) and Le Boulou (France).
Collecting network metrics driving along A-7 between Figueres and Le Bolou, testing the Home Routed Roaming with N14 interface, ePLMN and radio handover.
Testing the network slicing in one Ericsson gNodeB connected to the Spanish 5G Core.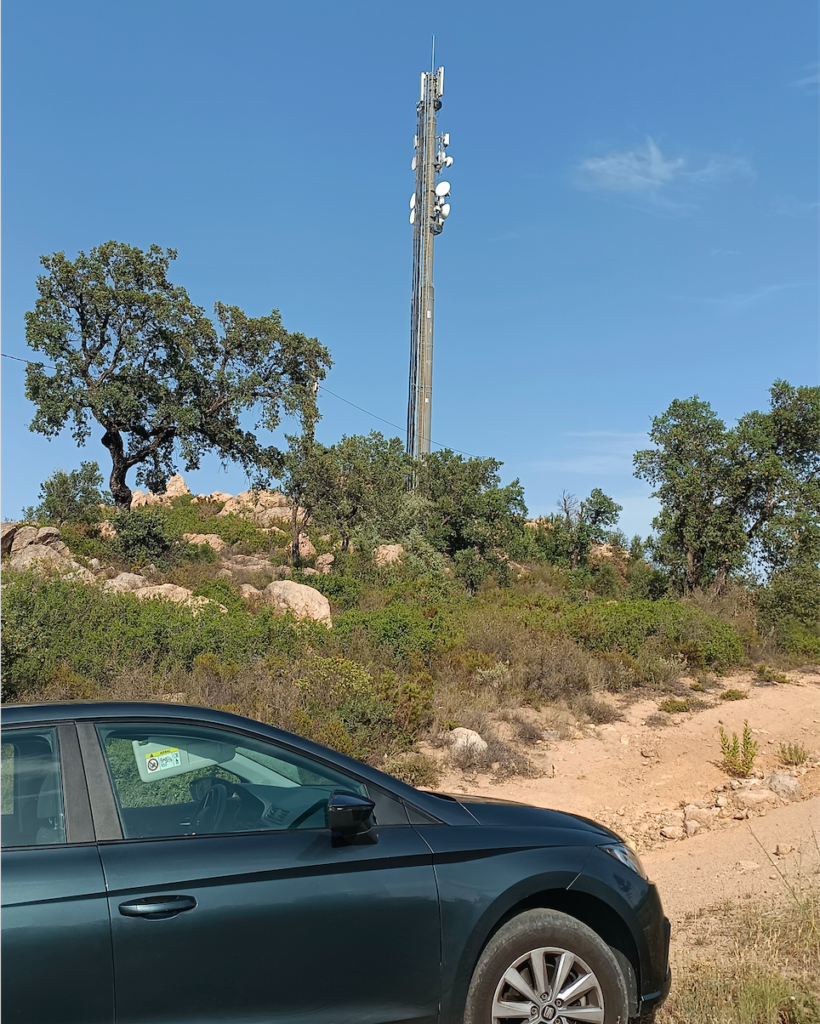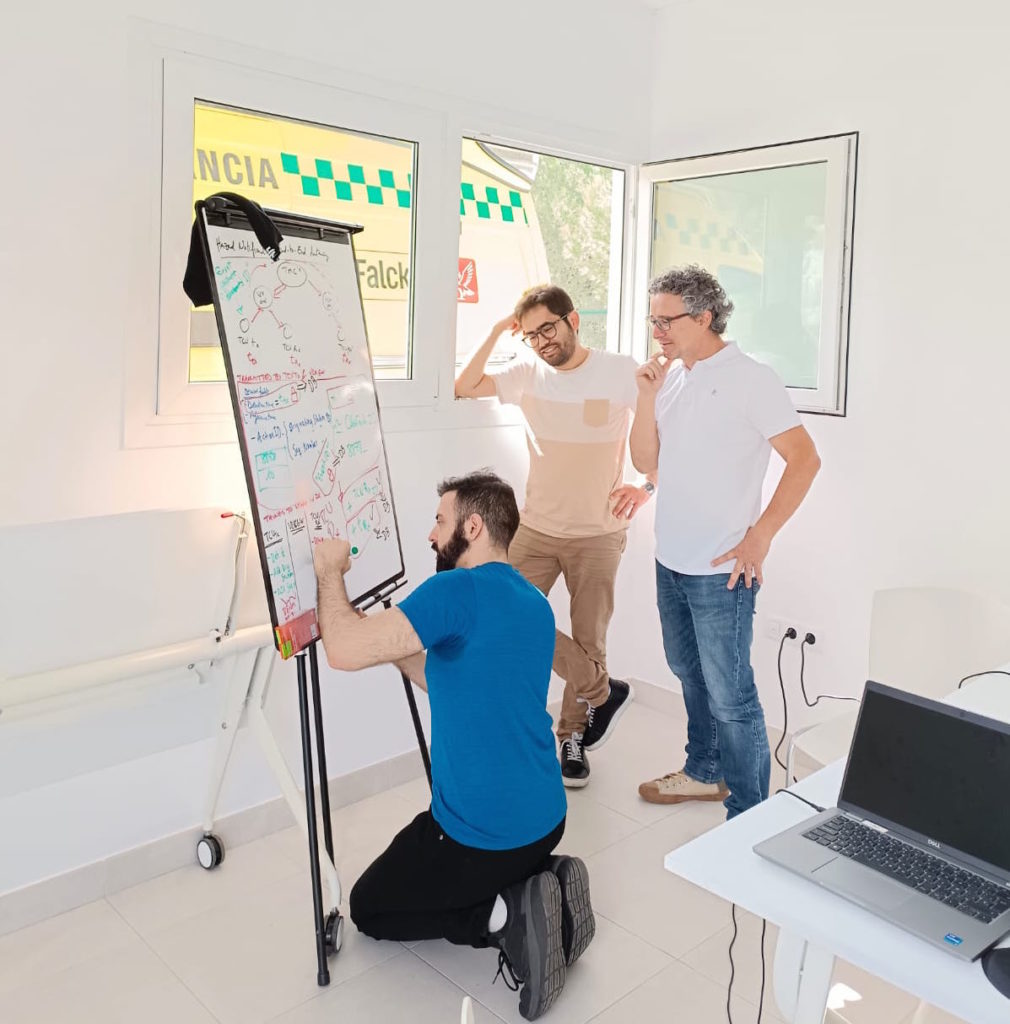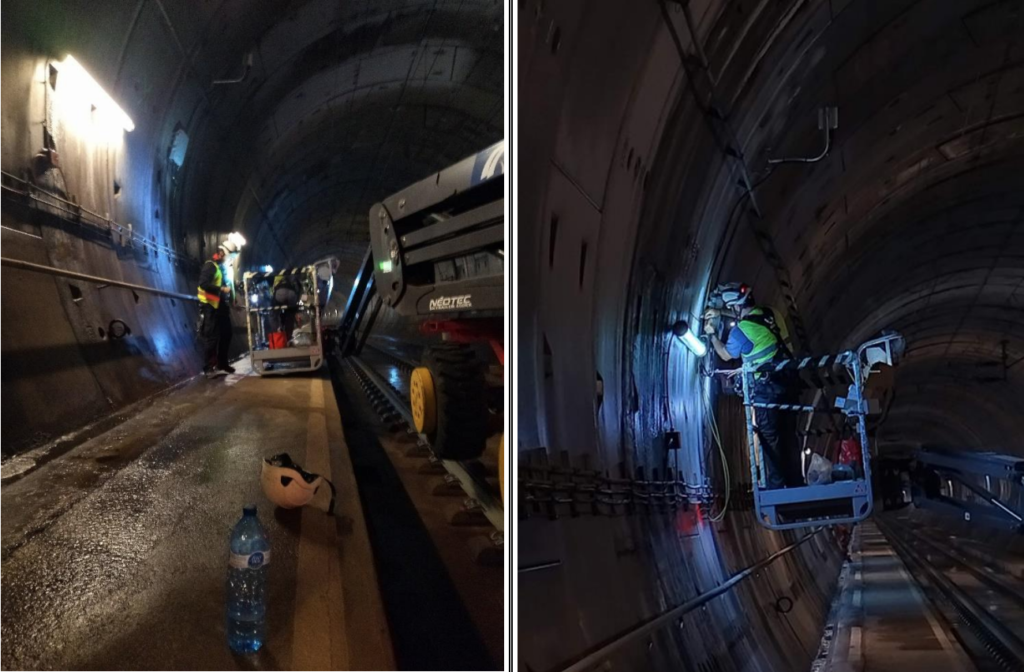 The tests are already happening, but there is much more to come, so stay tuned to the 5GMED social media to know more about the final trials. In the meantime, you can have a look at the following reports:
The Mediterranean waves of the Spanish-French cross-border corridor keep sounding, as 5GMED keeps sharing their news with you in this monthly newsletter, to which we invite you to subscribe now!
Check out our privacy policy here.
SUBSCRIBE TO THE 5GMED NEWSLETTER HERE!
This newsletter was originally published on LinkedIn.